Loan Programs
Downtown Duluth Pop-Up Co-Lab Program
The Greater Downtown Council and the 1200 Fund have partnered to bring back the GDC's successful pop-up program to the Downtown. The intent of this project is to be as flexible as possible to encourage active and lively storefronts throughout Duluth's summer months. The focus of this program is to provide entrepreneurs a chance to test out a retail environment. Applications will open on June 16th and close on June 27th. A grand opening will be on July 13th coinciding with the kick-off for Sidewalk Days. Shared storefront space will be provided FREE for 3 months for selected applicants.
Applications are currently closed.
Loan Programs
The Duluth 1200 Fund provides incentive loans for business expansions and relocations within the City of Duluth, which will create new jobs. Loans will be made to eligible businesses to create the inducement necessary to structure financial packages to support business growth. Bank participation and business owner equity are both required to be part of the financial package supporting a business's growth. A loan from the Duluth 1200 Fund is intended to address a gap in the financial package, not replace business owner equity contributions or traditional bank lending. 
2020 Fast Grants
The 2020 Fast Grants program was established to provide immediate financial assistance to businesses who have been negatively affected by the COVID-19 pandemic. The program provided 1.3 million in gap funding for businesses who sought the Small Business Administration's or Minnesota Department of Employment and Economic Development's loan programs and had a difficult time obtaining financial assistance. The 2020 Fast Grants program assisted 138 local Duluth businesses and has supported the preservation of over 1,800 jobs. The Fast Grants Program is currently closed. 
How To Apply
Is my business eligible?
If you are a Duluth business looking to expand or are just starting up and need assistance to fill a gap in your project financing, the Duluth 1200 Fund offers three distinct loan programs targeting capital purchases, land (property) acquisition, technology, or job creation. 
How do I apply?
Fill out a short pre-application form and City of Duluth staff will review the information and contact you within 2 business days. If your business meets the general requirements, City staff will contact you with the formal application and get you connected with our partner, Northspan Group, to conduct underwriting and, if approved by the Duluth 1200 Fund Board, finalize the loan documents.
Why should I pursue a Duluth 1200 Fund loan?
The 1200 Fund loans are meant to be gap-financing, working in conjunction with lenders who offer traditional financing. These programs can help businesses who need that final helping hand to advance their project. Some of the programs offer loan-forgiveness if certain requirements are met. 
Customer Testimonials
Mesabi Preschool Academy
Our desire to address the child care shortage across St. Louis County had us yearning to open a location in downtown Duluth to services the needs of working parents who would like the opportunity to be within walking distance of their child(ren). Partnering with the City of Duluth, who also saw the need for child care in the downtown area allowed us to bring that dream to reality! Funding helped alleviate the financial burden in an industry that already has razor thin profit margins. Monies helped purchase furniture/materials, with the balance used toward operating costs during the unprecedented times of COVID

Shelly Vanneste, Mesabi Preschool Academy
Duluth Pottery and Tile
The 1200 fund allowed the Duluth Pottery to grow by providing gap funding to put a roof on my new old building. Now we...our new team...can grow and be a solid part of the Duluth Business and work community!

Karin Kraemer, Duluth Pottery
OMC Smokehouse
The effort that goes into restoring an old building is daunting.It takes more than just finances to start up a business. It takes a team. Partnering with the city has given us the confidence to know we are all in this together. Restoring and rebuilding Lincoln Park's charm is a goal that we can all do better together. Leveraging the costs is critical in keeping the financial well being in line so we can get past the hurdles and create a vibrant tax base for long term success.

Tom Hanson, OMC Smokehouse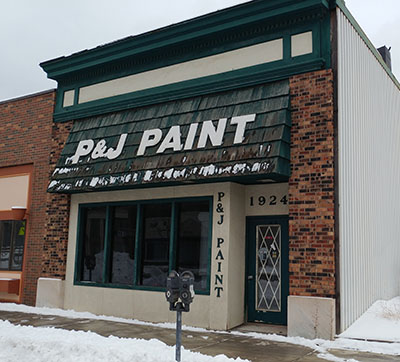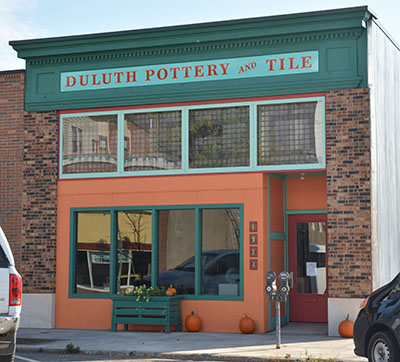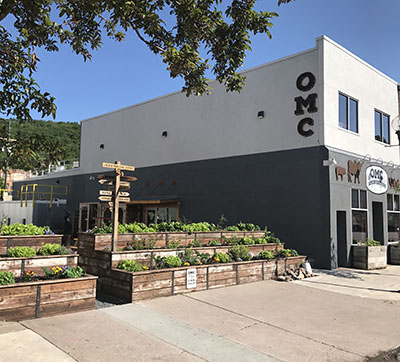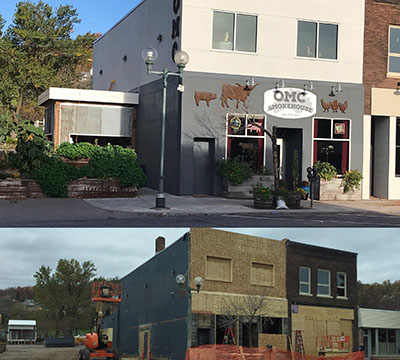 Contact Us
Contact Info
402 W 1st Street
Duluth, MN 55802
(218) 730-5310
Board Members
Michael Boeselager
Arik Forsman
Brian Hanson
Mary Moldenhauer
Laura Mullen
Deb Otto
Julie Pierce
Noah Schuchman (ex officio board member)