Loan Programs
The Duluth 1200 Fund provides incentive loans for business expansions and relocations within the City of Duluth, which will create new jobs. Loans will be made to eligible businesses to create the inducement necessary to structure financial packages to support business growth. Bank participation and business owner equity are both required to be part of the financial package supporting a business's growth. A loan from the Duluth 1200 Fund is intended to address a gap in the financial package, not replace business owner equity contributions or traditional bank lending. 
2020 Fast Grants
The 2020 Fast Grants program was established to provide immediate financial assistance to businesses who have been negatively affected by the COVID-19 pandemic. The program is also intended to provide gap funding for businesses who have sought the Small Business Administration's or Minnesota Department of Employment and Economic Development's loan programs and have had a difficult time obtaining funding. The 2020 Fast Grants program is seeking to provide local support to preserve 1,200 jobs within the City of Duluth during the Covid-19 pandemic.
Applications were accepted through Thursday, April 23, 2020. The application period is now closed. At this time, it is unknown whether additional grant rounds will take place.
The 1200 Fund is reviewing all applications to the 2020 Fast Grants program and will be in communication with applicants as soon as possible. If you have questions about your application, please email the 1200 Fund directly at 1200fund@duluthmn.gov.
Businesses are eligible if they meet the following criteria:
Employ between two (2) and fifty (50) employees
Gross revenues of $5,000,000 or less annually
In operation within Duluth city limits prior to January 1, 2020
Demonstrate that revenue has been impacted by Covid-19, and forced to close or significantly scale back operations under current executive orders
Must be able to identify funding needs to support continued operations or reopening

Grant Amount: $10,000 per organization; current 1200 Fund borrowers are eligible for up to $20,000. Funding for the 2020 Fast Grants program is limited, and may be quickly exhausted if demand exceeds available funding. The 1200 Fund cannot guarantee that all eligible applicants will receive funding.
How To Apply
Is my business eligible?
If you are a Duluth business looking to expand or are just starting up and need assistance to fill a gap in your project financing, the Duluth 1200 Fund offers three distinct loan programs targeting capital purchases, land (property) acquisition, technology, or job creation. 
How do I apply?
Fill out a short pre-application form and City of Duluth staff will review the information and contact you within 2 business days. If your business meets the general requirements, City staff will contact you with the formal application and get you connected with our partner, Northspan Group, to conduct underwriting and, if approved by the Duluth 1200 Fund Board, finalize the loan documents.
Why should I pursue a Duluth 1200 Fund loan?
The 1200 Fund loans are meant to be gap-financing, working in conjunction with lenders who offer traditional financing. These programs can help businesses who need that final helping hand to advance their project. Some of the programs offer loan-forgiveness if certain requirements are met. 
Customer Testimonials
Duluth Pottery and Tile
The 1200 fund allowed the Duluth Pottery to grow by providing gap funding to put a roof on my new old building. Now we...our new team...can grow and be a solid part of the Duluth Business and work community!

Karin Kraemer, Duluth Pottery
OMC Smokehouse
The effort that goes into restoring an old building is daunting.It takes more than just finances to start up a business. It takes a team. Partnering with the city has given us the confidence to know we are all in this together. Restoring and rebuilding Lincoln Park's charm is a goal that we can all do better together. Leveraging the costs is critical in keeping the financial well being in line so we can get past the hurdles and create a vibrant tax base for long term success.

Tom Hanson, OMC Smokehouse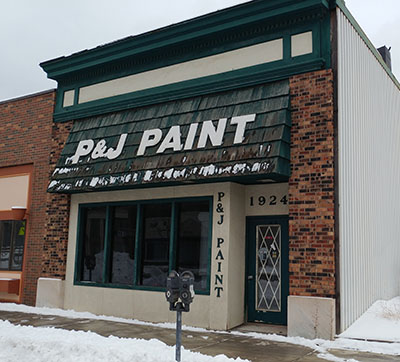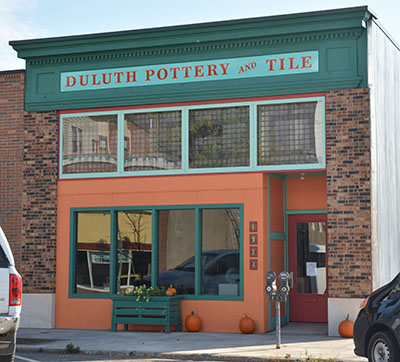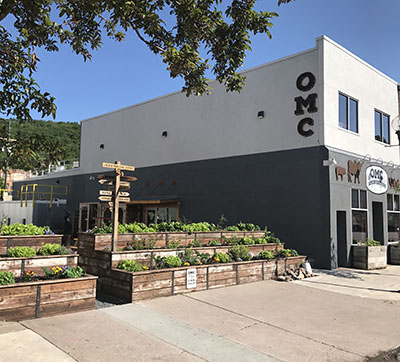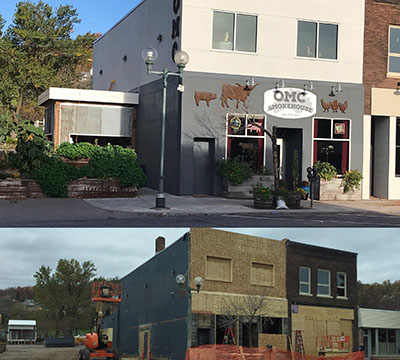 Contact Us
Contact Info
402 W 1st Street
Duluth, MN 55802
(218) 730-5310
Board Members
Brian Hanson
Mary Moldenhauer
Deb Otto
Julie Pierce
Airk Forsman
Noah Schuchman (ex-officio member)