Loan Programs
Loan Programs
The 1200 Fund provides incentive, expansion support, childcare and startup loan options for businesses in multiple phases of growth within the City of Duluth.  With the funding provided, businesses create new jobs, childcare availability, and the ability to bring a business continued success.  Loans from the Duluth 1200 Fund are intended to address a gap in the financial package necessary to complete a project, not replace business owner equity contributions or traditional bank lending.
How To Apply
Is my business eligible?
If your business is located within the Duluth city limits and needs financial support to complete a project or expansion, the 1200 Fund has a loan option for you.
How do I apply?
After determining the right loan program for your business needs, fill out a pre-application (available at the bottom of this webpage).  A city of Duluth staff member will contact you within two business days requesting additional eligibility information.
If your business is seeking the General Loan Program, fill out a pre-application and City staff will contact you with the formal application and get you connected with our partner, Northspan Group, to conduct underwriting and, if approved by the Duluth 1200 Fund Board, finalize the loan documents.
Why should I pursue a Duluth 1200 Fund loan?
The 1200 Fund board is comprised of area business leaders, skilled financial experts, business professionals and even past borrowers who believe in the non- profit's objective to assist business and entrepreneurs.  Loans are provided to fill the financial gap needed to take a project to completion, these programs can help businesses who need that final helping hand to advance their project. Some of the programs offer loan-forgiveness if certain requirements are met.
Customer Testimonials
Mesabi Preschool Academy
Our desire to address the child care shortage across St. Louis County had us yearning to open a location in downtown Duluth to services the needs of working parents who would like the opportunity to be within walking distance of their child(ren). Partnering with the City of Duluth, who also saw the need for child care in the downtown area allowed us to bring that dream to reality! Funding helped alleviate the financial burden in an industry that already has razor thin profit margins. Monies helped purchase furniture/materials, with the balance used toward operating costs during the unprecedented times of COVID

Shelly Vanneste, Mesabi Preschool Academy
Duluth Pottery and Tile
The 1200 fund allowed the Duluth Pottery to grow by providing gap funding to put a roof on my new old building. Now we...our new team...can grow and be a solid part of the Duluth Business and work community!

Karin Kraemer, Duluth Pottery
OMC Smokehouse
The effort that goes into restoring an old building is daunting.It takes more than just finances to start up a business. It takes a team. Partnering with the city has given us the confidence to know we are all in this together. Restoring and rebuilding Lincoln Park's charm is a goal that we can all do better together. Leveraging the costs is critical in keeping the financial well being in line so we can get past the hurdles and create a vibrant tax base for long term success.

Tom Hanson, OMC Smokehouse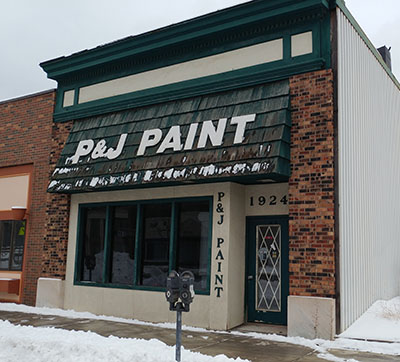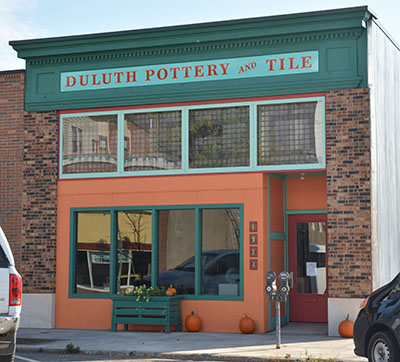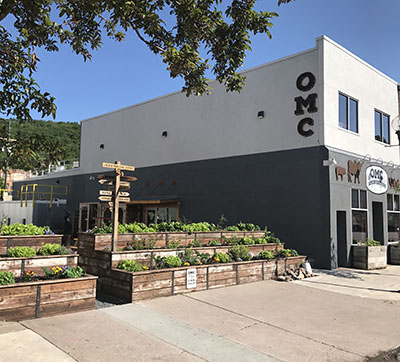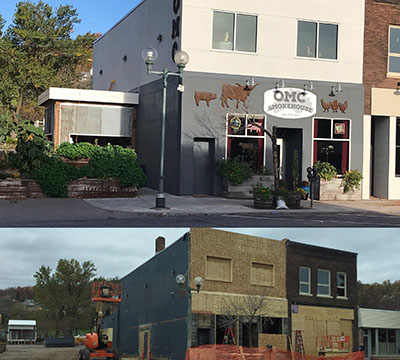 Contact Us
Contact Info
411 West 1st Street
Duluth, MN 55802
(218) 730-5310
Board Members
Laura Mullen (President)
Julie Pierce (Vice-President)
Stephanie Williams
Emily Vikre
Fred Lewis
Arik Forsman (Council Representative)
Noah Schuchman (ex officio board member)